Workshop: Value and chances of practitioner research – a work review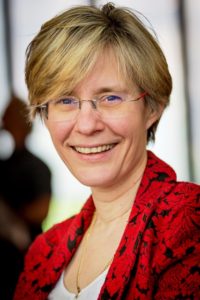 Katalin Hankovszky
How to tell about SF work, what can we say and which examples of usefulnes can we give? Based on an actual piece of practitioner research (Team coaching in profit organisations, case study) we discuss the chances of practitioner research, possible links to the academic world and proove the relevance of the topic for the own practice.
Katalin Hankovszky M.A., PCC is an independent trainer and coach, coming from a pedagogical background, working in business and training environment since 1995.
Since she first came across solution focus in 1996, she has integrated it in all of her work. She co-created the concept of SF training methodology.
She's part of the Swiss Solutionsurfers team, leading the Hungarian faculty of Solutionsurfers (brief coaching, coach training and book publishing). She's a SOLworld enthusiast from the very beginning and a freshman in her PhD studies (educational sciences).
She´s living in Switzerland with her husband and two little kids.
for SF beginners, for SF practitioners, for SF pros and superheros