Workshop: Transforming "addiction" into motivation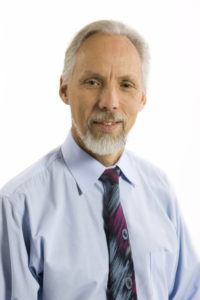 John Pihlaja
DRIVEN TO DRINK OR DRIVEN TO CHANGE?
Exploring alternative understandings of motivation when working with "alcohol", "chocolate", "work" and other "addictions".
This workshop presents a practical, non-pathologising alternative to helping clients with dependency issues.
The Solution Focused approach assumes positive intentions behind human behavior, including behaviors socially defined as problematic. Coupled with the SF principle of Utilisation, this opens up some radically new perspectives on "addiction".
Applying traditional SF principles of utilistation and reformulation we will explore new dimensions of the psychology of "addiction" to tap clients' latent inner motivation for change. Approaching the so-called "drive to drink" as a postivie force for change can open up new, respectful and engaging ways of working with the client. The practical and realistic, yet respectful stance also lends itself to family therapeutic settings.
The tools to be explored in this hands-on session will also be applicable to chocolate, coffee, overtime, nicotine, eating, overworking and other dependencies.
Participants will leave with multiple new insights on "addiction" and a straightforward, concrete tool immediately adaptable to client work.
John Pihlaja,
Social Psychologist, MSc Solution Focused Therapy, Chartered Psychologist AFBPsS.
John is a Canadian-born trainer, therapist and SF activist living in Finland. He is currently CEO and Training Director at the Helsinki Psychotherapy Institute where over 500 people are currently studying Solution Focused Therapy, SF Supervision Skills, SF Brief Therapy and other SF studies in one-, two- and three-year programs. HPI has partnered with the University of the West of England Bristol to host the world's only currently running Master's Program in Solution Focused Therapy.
For over four decades John has been an innovator in human skills training and client work spanning Gestalt, Brief Cognitive and Solution Focused therapies. He is known as a thought-provoking and practical presenter.
for SF beginners, for SF practitioners, for SF pros and superheros, trainers