Workshop: RADAR: overcoming procrastination by combining SF and Mindfulness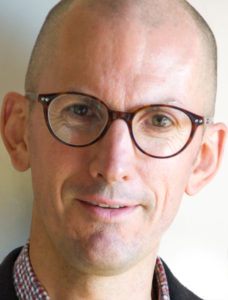 Shakya Kumara
Procrastination doesn't just waste time – it kills productivity and enjoyment too, wasting energy and leaving you feeling stressed and dissatisfied.
But if you force yourself to do things you don't want to, you just get a headache and awaken the rebel within!
The RADAR model is a way of overcoming procrastination. It's based on Mindfulness and Solutions focus, and it helps you enjoy doing what needs to be done. It helps you to be at your best while focusing on what's most important.
In this highly interactive workshop, we'll playfully explore all 5 elements of RADAR, so you can
1. Catch yourself procrastinating more quickly (and still feel good about yourself)
2. Smoothly and easily get back on track
3. Find actions you'll want to take
4. Finish the day feeling happy and satisfied with all the progress you've made
Shakya Kumara is a Trainer and Executive Coach, specialising in Solutions Focus and Mindfulness (with over 20 years' experience in both fields).
Working across Public, Private and Charity sectors, his clients include the NHS, Bupa, local authorities (in the UK and Sweden), Sheffield University, Solas Housing, Nationwide Building Society and others around the UK and northern Europe.
His particular interest is in helping managers and senior professionals handle the ever increasing challenges of today's organisations. To this end, he trains leaders and managers in Solutions Focused coaching culture, and has developed the iFLOW model of Time Management, the MAGIC model of Negotiation, and Brief Mindfulness model of workplace resilience, all of which have been trained to participants around the world.
for SF beginners, for SF practitioners, for SF pros and superheros