Workshop: Nailing jelly to the wall: lessons from developing the UKASFP accreditation system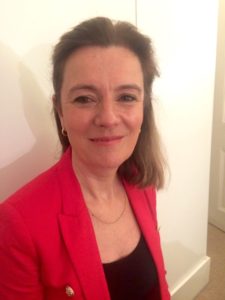 Suzi Curtis and Kidge Burns
In this interactive workshop, participants will be invited to time-travel with us back to June 2013, when the UKASFP Accreditation Working Party first came together to tackle the task of devising a new accreditation system to meet the requirements of our members.
Working in small teams, you will be asked to come up with a first stab at devising a method of determining whether or not a practitioner warrants the endorsement of a national association whose aim is to promote solution-focused practice.
How far can you get?
Your deliberations will likely include 'simple' questions such as:
What is accreditable solution-focused practice and how do we know it when we see it?
How do we know that an individual practitioner is doing accreditable work?
How do we make the process stringent yet accessible, thorough and rigorous yet affordable?
How do we capture the fluidity/ flexibility of SF and ensure that we retain its essence without 'preserving it in aspic'?
How prescriptive is too prescriptive?
As well as participating in this process, there will be an opportunity to see the final result and to give your comments from an international perspective. We are really excited and proud to share this work with you
Suzi first came across SFBT when she was studying for her clinical psychology doctorate in 2007. It had an instant, intuitive appeal for her and she was delighted to discover that it was being practised and promoted in her own local NHS clinical health psychology department, led by Dominic Bray (former chair of UKASFP) where she now proudly works. Suzi also works in Liverpool, mostly with people experiencing homelessness and the workers who support them. She was elected to the position of UKASFP Accreditation lead in 2013 and is still enjoying this role
Kidge first started working with SFBT and people with chronic physical ill-health over 20 years ago and in 2016 she published a new edition of 'Focus on Solutions; a health professional's guide' (Solutions Books). Having left the NHS in June 2016 she continues to provide supervision and training in SF practice, as well as seeing some private clients. Kidge feels privileged to have been involved in the accreditation process since 2013. We are hugely indebted to Suzi as lead and it is so good to see more people become UKASFP accredited.
for SF beginners, for SF practitioners, for SF pros and superheros, anyone!