Workshop: Integrating Mindfulness and Solution Focused Brief Therapy in Practice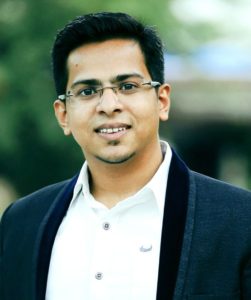 Baijesh A. R.
Solution Focused Brief Therapy is, as its name suggests, brief and focuses on solutions instead of problems. SFBT is a goal-directed, future-oriented and solution-focused model. SFBT helps clients identity the means to a solution based on their own goals, resources and strengths. It is theorized that integrating Mindfulness as well as SBFT in therapy practice yields a therapy modality that enhances therapist's presence. The contextual and constructivist philosophies of the SBFT and Mindfulness allows for the focus to be on the present moment challenges as well as future-oriented solutions that help the client fully access his repertoire of skills. Further, the specific approaches of Mindfulness and SBFT enhance clients self-acceptance, lead to positive behavioral change, effective self-regulation skills thereby leading to amplified therapy outcomes as well as improved relapse prevention.
Mr. Baijesh A. R., is a licenced clinical psychologist and a faculty member of Dept. of Psychology in Central University of Karnataka. As a consultant clinical psychologist he has a regular clinical practice where clients with various psychological- interpersonal problems seek psychological assessments and psychotherapy. He is an SFBT practioner having membership in EBTA and ASFP-I. As an MBSR graduate he has clinical and research experience in professionally using mindfulness based practices. Broad areas of research interests are applications of SFBT and Mindfulness Based Interventions in suicide prevention, anxiety disorders in Community setting.
for SF beginners, for SF practitioners