Workshop: Creative Multisensory Solution-Focused Activities for Children and Adolescents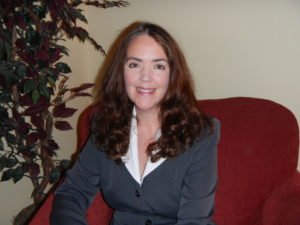 Carol Buchholz Holland, Ph.D.

Carol E. Buchholz Holland, Ph.D., is an associate professor and the school counseling coordinator in the Counselor Education graduate program at North Dakota State University in Fargo, North Dakota, USA.  Carol is a National Certified Counselor (NCC), and is a former licensed professional counselor and school counselor.  Recently she was selected as a fellow of the Oxford Symposium for School-Based Family Counseling.  Carol served as the 2014-15 President of the North Dakota Association for Counselor Education and Supervision, and the 2013-14 President of the North Dakota School Counselor Association.  Carol has presented internationally and throughout the United States on topics that pertain to the solution-focused approach.  Her research areas include solution-focused applications in school settings, and creative solution-focused and strength-based counseling practices.  She also continues to explore fun ways of incorporating multisensory activities which are supported by neuroscience findings into individual and group counseling sessions.
After being inspired by Insoo Kim Berg and Therese Steiner's (2003) book, Children's Solution Work, the presenter got her creativity flowing and began gathering a variety of multisensory counseling activities for children and adolescents. She modified some basic counseling tools and gave them a solution-focused twist. In addition, the presenter developed some of her own unique activities that are based on neuroscience and optical science findings. The presenter will also share how technology can be incorporated into the counseling process and how it can help engage "Digital Native" clients. Participants will have the opportunity to participate in hands-on demonstrations of creative activities. After facilitating these demonstrations, the presenter will ask participants to share their favorite creative solution-focused activities and to describe how these activities help children articulate their desired solutions and help them develop strategies for achieving their goals. The presenter hopes to encourage participants to tap into their own creativity and sense of fun. By the end of the workshop, participants will have added several creative multisensory activities to their solution-focused tool box.
for SF practitioners