"There is nothing wrong with you what's right with you cannot fix": Developing, strengthening and sustaining a solution focused mindset for everyday language and use as an expert of your life.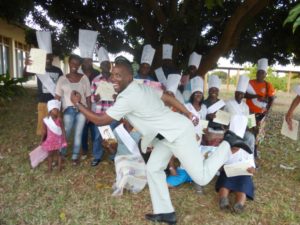 Thabisani Ncube
As Albert Einstein posits: "The world we have made as a result of the level of thinking we have done so far, creates problems that we cannot solve at the level of thinking at which we have created the problems ….. We shall require a substantially new manner of thinking if we are to survive, and thrive ……." In my view this new manner of thinking is the Solution Focused Approach. In my view, the Solution Focused Approach, mindset and practice is this new manner of thinking that will create a climate of mutual respect, dialogue, inquiry and affirmation for more helpful futures. Hopefully through this presentation, I hope to enable a rich ecology of ideas, a flow of conversation and a network of never ending possibilities that will make a difference participants' work and life.
Participants will learn and appreciate the disciplined mindset and skill required to keep solution focused learning and application simple for use in everyday life. A number of creative channels and exercises (story-telling and reflection, games, visualisations, etc) at a doing level together with the participants will be utilised to further develop, strengthen and understand the solution focused way of thinking and working.
Consultant and Expert Trainer – Building Solution Focused learning, practice,mentorship and exchange in East and Southern Africa within the regional Youth2Youth Programme focusing on solutions piloted, implemented, developed and supported by terre des hommes schweiz…………
Trained and mentored by Dr. Therese Steiner, Thabo as he is affectinately known in tbe Solution Focused Community in East and Southern Africa has come up the ranks of the terre des hommes Youth2Youth programme as a beneficiary trainee to Youth Coordinator mandated with futher developing, strengthening and sustaining solution focused thinking and working with youth in South Africa, Tanzania, Mozambique and Zimbabwe where he draws his proven experience, in depth understanding and knowledge of Solution Focused practices based on African influences of African youth.
for SF beginners, for SF practitioners