Talk: About a Dream and how to create and lead a Company in a SF-Way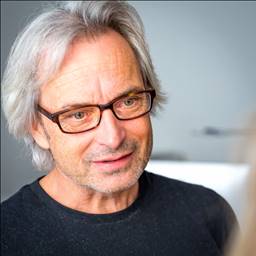 Daniel Meier
Solution Focus for me is more than an approach to work – it is a way of living. As a co-founder and owner of a company it was and still is my aim to create and redevelop this company in a solutions focused way. Especially in the last two years we moved forward in adapting the ideas of SF in the structure and the culture of our little company. I'd like to share some clues of progress and stories of useful surprises. With the SF approach we create meaningful conversations – so how can we adapt these experiences to create meaningful workplaces?
Daniel Meier is Managing-Founder at Solutionsurfers® – a worldwide acting, open company with a simple aim: bringing more lightness, purpose and appreciation into the life of individuals, teams and companies. Solutionsurfers is based in Lucern, Switzerland. Daniel has trained more than 3500 Coaches in the solution-focused coaching method and wrote several books on this topic eg. "Coaching plain and simple" ( together with P. Szabo) which is translated in 15 languages.
Daniel Meier works with Executives and Teams and is a worldwide acting facilitator for solutions-focused Coach-Training Programs.
everyone