Space: Solution Cafe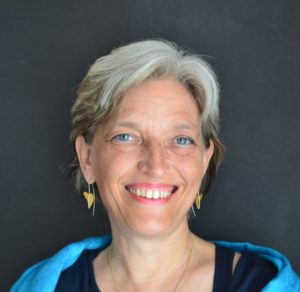 Petra Muller-Demary
The Solution Cafe is a unique format of semi-guided conversations based on the Solution Focus approach. With some simple rules and cards it creates a frame where everybody can experience within a short time the impact of solution focus. The first Solution Café opened as a networking event. We use the exercise regularly in our coaching trainings in companies and also as community building events.
In this 1 hour workshop you will experience the format and explore how to apply it in your settings of work and communities.
Petra Müller-Demary works as an executive coach (PCC), team coach and business consultant in various European countries. Getting in touch with the solution focused approach 15 years ago has not only transformed her work but her life. She is founder of SolutionSurfers Romania and runs the ICF accredited solution focused coaching trainings in Bucharest. Being enthusiastic about bringing SF into organisations and communities she organized several SOL events, conferences and retreats. Together with Liselotte Baeijaert, Anton Stellamans, John Brooker and Annie Bordeleau she wrote the book "The Art Of Giving Feedback".
Petra lives with her family in Romania and Germany.
for SF beginners, for SF practitioners