Talk: Solution Focused Brief Therapy for Social Anxiety Disorder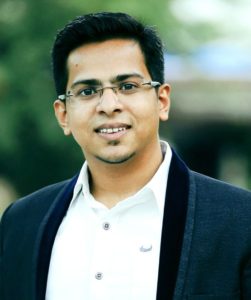 Baijesh A. R.
Social anxiety disorder (SAD) is an extreme fear of embarrassment or humiliation in social or performance situations and is usually characterized by avoidance of these situations.The fear often is associated with marked distress and impairment in several areas, including work, social life, and family life. Solution-Focused Brief Therapy is a competency-based and resource-based model, which minimizes emphasis on past failings and problems, and instead focuses on clients' strengths, and previous and future successes.
A research was conducted among 32 adolescents diagnosed with SAD participated in a 12-week program of Solution Focused Brief Therapy (SFBT). Results showed significant improvement from pre-treatment to post- treatment on self-report measures of social anxiety symptoms, self efficacy, clinician rating of anxiety among participants. Participants found the treatment to be highly acceptable, and they also reported decreases in avoidance compared to fear in social situations.
Mr. Baijesh A. R., is a licenced clinical psychologist and a faculty member of Dept. of Psychology in Central University of Karnataka. As a consultant clinical psychologist he has a regular clinical practice where clients with various psychological- interpersonal problems seek psychological assessments and psychotherapy. He is an SFBT practitioner and is a member of EBTA and ASFP-I. Broad areas of research interests are applications of SFBT and Mindfulness Based Interventions in suicide prevention and treatment of anxiety disorders in community setting.
for SF beginners, for SF practitioners