Scaling with your senses: A creative approach for noticing progress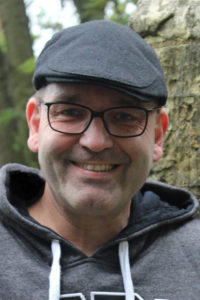 Dr. Thomas Hirschmann
Does a "10" on your scale taste more like a cup of Earl Grey or more like a Cherry Cheese Cake? How might a "5" sound different from a "4"? Which photo or picture could represent a next tiny step forward?
This will be a workshop in the truest sense of the word: You won't only have the opportunity to experience progress with all your senses but also to create your own visual and acoustical scales. If you want to experiment in a creative and playful way and develop new ideas for your work with clients your participation and your contributions will be highly appreciated!
With the use of sensorial scales abstract terms and feelings can be translated into concrete and tangible representations which make changes observable. Furthermore the possibilities to perceive and describe even small differences are being widened by this nonverbal approach.
Psychologist and psychotherapist (Systemic Family Therapy), working in a rehabilitation clinic in Bayerisch Gmain (Germany) and as a solution focused practitioner in private practice in Salzburg (Austria). Regular participant at the BRIEF summer school in London, presenter at the EBTA 2015 in Vienna.
for SF practitioners