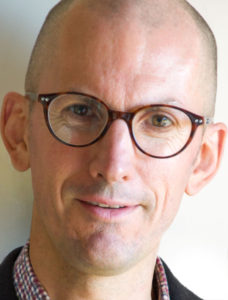 Shakya Kumara
A 30 minute introduction to Mindfulness, including a 10 minute guided meditation practice and several (very!) short mindfulness exercises to become more present, more aware, and better able to take in everything that happens in the conference, and be more attuned to what's most important for you and the people around you.
Shakya Kumara is a Mindfulness Trainer and Executive Coach. He specialises in workplace mindfulness, with over 20 years experience in the field. He is the founder of Brief Mindfulness – making it easier for leaders, managers and professionals to reduce stress and increase effectiveness in the midst of a busy working day.
Shakya also trains leaders and managers in Solutions Focused coaching culture. He is the developer of the iFLOW model of Time Management and the MAGIC model of Negotiation, both of which have been trained around the world.
Shakya works across Public, Private and Charity sectors, with clients including Bupa, the NHS, Sheffield University, Nationwide Building Society and others around the UK and northern Europe.
for SF beginners, for SF practitioners, for SF pros and superheros.