Space: Can organizational SF level be measured and utilized?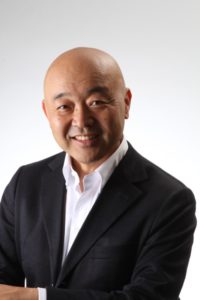 Yasuteru Aoki
This space is aimed at hosting a conversation between Aoki and the people who are interested in HRVC which Aoki presented earlier in this conference.
In Japan new organizational health law was enforced since December 2015. Now companies with more than 50 employees are mandatorily required to conduct employees' mental health check-up annually. I took this opportunity as a chance to nurture SF environment in workplaces. I created the concept of HRVC (Human Resource Vitality Check) which is a combination of SF-36 (established stress-checker), tests for work load and human support, and GSFAS (General Solution-Focused Attitude Scale) which is our original survey tool to evaluate how much SF thinking and communication already exist in the workplaces. We did this survey at the largest shipbuilding factory of MES (Mitsui Engineering and Shipbuilding) with 2,300 employees. The managers receive the result of HRVC collectively focused on their division. The managers then are invited to a workshop in which they are asked to engage in dialogues focused on how to utilize the collective data of HRVC to improve their workplace communication in the direction of mental security and mutual support of the workers. Can measuring SF-ness of a group be possible and useful?
Aoki is an SF evangelist in Japan and known for organizing J-SOL Conferences for 8 consecutive years from 2008. Born in Tokyo, 1958.
After graduating from Tokyo University with a degree in sociology, Aoki worked as a trainer for self-awareness seminars and communication trainings for 11 years. He then started a company called NLP Japan and kept it for 11 years. As he was translating many brief therapy teachers from USA in their workshops in late 90's, he was convinced that SF should work quite well in organizational settings. So he incorporated Solution Focus Inc. in Tokyo in 2005 and started SF seminars for organizational development. He participated in SOL World Conference for the first time in 2005 in Interlaken, Switzerland and was so impressed with its ethos and its supporting people that he organized group trips from Japan to SOL World Conferences between 2006 and 2012 and brought many Japanese people to be absorbed in SOL World. His book "Solution Focused Practical Management"(2006 Kawade-Shobo Shinsha) was reviewed as one of the best in the book review magazine called "Top Point". He presented his SF achievements in SOL World Conferences of 2007, 2011, 2012 and in EBTA Conference of 2012.
anybody who is interested