Talk: The Digital Diary, a Danish concept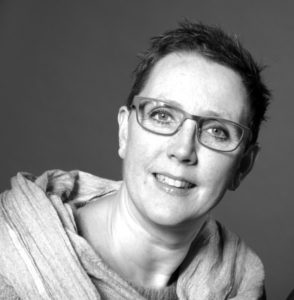 Anne-Marie Wulf
The Digital Diary contains the use of digital medias on phones and computer by creating photos, textmessages and mails. In order to do it in a solutionfocused way we've integrated the microanalysis as described by Janet Bevalas, Harry Korman and others. The aim of the digital diary is to give the client an oppertunity to structure thoughts, make head-space and thereby create room for preffered actions. Working on digital medias put times and place out of order and thus gives the client an oppertunity to sent textmessage 24-7.
The Digital Diary bridges conversations into daily life, and gives the client an opportunity to keep focusing on the preffered future outside our meetings.
Anne-Marie Wulf is and independant social worker and familytherapist and a well-knowned and experienced supervisor and trainer in SFBT. She offers a variety of activities mostly in the social field, and establised SolutionsbyWulf in 2009 and Danish Solutionfocused Institute in 2016. Furthermore she is the co-founder of the Danish network of Solutionfocused Practitioners, the danish sf-blog and since 2014 a member of the EBTA board.
for SF beginners, for SF practitioners, for SF pros and superheros, anybody interested in the use of digital media in working with clients